Our Practice and Optometrists
Welcome to Lumina Vision! Our eye doctors and staff provide world-class eye care to Sandy and Draper, UT as well as the entire Salt Lake Valley. Our optometrists offer you and your family an eye exam sharply focused around your vision needs. We take the time necessary to address all your visual concerns and problems. We only offer you the highest quality and best value optical products that we can proudly stand behind. We back all this with our exceptional service, so that your experience with us is simple, enjoyable, friendly, and comfortable.
To do all this, we only hire eye doctors and staff with a focus on the very best service, then continue to help them improve these skills. We continually research both the newest eye care science and optical product technologies to bring the very best back to you. We monitor our patients' satisfaction with our products and optometric care to constantly learn and improve. Finally, our Doctors of Optometry are Residency-trained and Board Certified in order to provide you eye care backed by the best vision science.
Eye Care Services
Comprehensive Eye Exams
Our eye care services include comprehensive eye exams for infants, children, and adults to make sure your eyes stay healthy and you can see clearly. We use glasses, contacts, and LASIK to correct near-sightedness (myopia), far-sightedness (hyperopia), astigmatism, and presbyopia at all ages.
The American Optometric Association recommends infants and pre-schoolers should have comprehensive eye exams at 6 months, 3 years, and before 1st grade and that children and adults should have comprehensive eye exams every 1-2 years.
Eye Disease Treatment
Our eye care services also include thorough medical diagnosis and treatment of eye diseases such as:
Dry eyes
Eye infections
Eye allergies
Eye inflammation (uveitis)
Cataracts
Macular degeneration
Glaucom
Keratoconus
Diabetic eye disease
Foreign bodies
Near-sightedness Control and Prevention
We now have effective treatments available which can slow or prevent the progressively increasing near-sightedness that occurs in many children. Ask us for more information.
Visual Efficiency and Visual Information Processing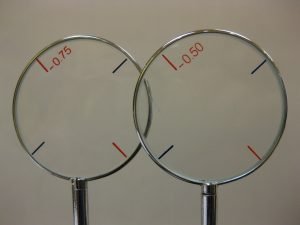 We can also diagnose and treat problems of visual efficiency (eye tracking, teaming, and focusing) and visual information processing (visual spatial, visual analysis, visual motor) such as convergence insufficiency, amblyopia (lazy eye), strabismus (cross eyes), visually related learning problems, and vision problems from brain injuries. See the Vision Therapy website section for more information.